See more of our Tattoos
American traditional tattoos
on Hollywood Blvd.
The Martlet Tattoo in Hollywood specializes in traditional American tattoos. Our team of skilled artists are capable of creating a variety of custom tattoos that perfectly match your style and personality. Whether it's a large scale tattoo or something more classic like a rose or vintage design, we can do it all. Our traditional-American art revolves around the most common tattoos seen. We can create and recreate these types of tattoos that will align perfectly with your vision. Just because they are traditional does not mean they have to look like the rest. When you come to us, we will make sure that we keep your main vision in mind, while still giving you a unique twist.
This kind of tattoo is still the most infamous and most requested style. To this day, traditional American tattoos have a big influence on the tattooing culture. Regardless of what kind of tattoo you want done, we will make sure to make it into something you will love. Even if you just have an idea of what you want, we can sit down with you and create something that will match what you're searching for.
If you are interested in getting a traditional-American tattoo, feel free to
drop in or give us a call
. We will be happy to set up a consultation with you!
Traditional-American tattoo ideas:
Classic
Roses
Women
Western
Classic designs
Vintage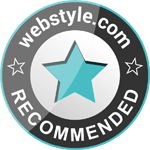 Click here to review us - Let us know how we're doing!