See more of our Tattoos
High quality
custom tattoo work in Hollywood
The Martlet is centrally located in Hollywood and attracts clients from several different locations. After several years of being in the tattoo industry, our shop has developed and perfected all the best methods of tattooing. From cleanliness to attention to detail, our tattooers always use the best practices.
We are known for creating unique tattoos that are done using high quality ink. Every piece of artwork we conceptualize begins with a one-on-one discussion with the client. When you visit our studio you will instantly be welcomed by our staff. We aim to create a friendly and welcoming atmosphere to ensure your absolute comfort. Our relaxed environment and talented artists combined make our shop one of the best around town. At The Martlet Tattoo Parlor you will only find our artists using quality tattoo supplies and up -to-standard cleanliness practices. Our talented artists are dedicated and committed to giving you what you want, from start to finish!
Because we rotate frequent guest artists, we are able to dedicate equal time to more clients. When you select or are paired with an artist, he/she will dedicate their complete attention to you and your tattoo. Because we are on Hollywood Blvd, we attract customers from all around the world. Keep posted as we also have a lot of guest artists from around the world who drop in every month.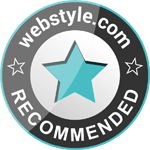 Click here to review us - Let us know how we're doing!