See more of our Tattoos
High quality
custom tattoo work in Hollywood
The Martlet Tattoo studio in Hollywood specializes in creating unique and high quality tattoos. Every piece we work on is done with the utmost dedication and care. We will never force our opinion, only advise clients what we think is best. However, our main priority is to create something a customer can be proud of. We aim to please each person who trusts in our skills.
After many years of being in the tattoo industry, our team has developed and perfected all the best methods of tattooing. Whether you are looking for classic tattoos or large scale tattoos, our artists have you covered. We can create Japanese style tattoos, last minute walk-in tattoos, small and large tattoos.
At The Martlet Tattoo you will only find our artists using quality tattoo supplies and up -to-standard cleanliness routines. Our talented artists are dedicated and committed to giving you what you want, from start to finish! Because we have 6 stations, we are able to dedicate equal time to more clients. When you select or are paired with an artist, he/she will dedicate their complete attention to you and your tattoo.
If you are interested in what kind of styles we work with, feel free to drop in or give us a call. We will be happy to set up a consultation with you!
Other tattoo styles:
Walk-in tattoos
Walk-in styles
Small
We can turn a picture into a tattoo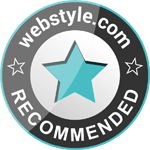 Click here to review us - Let us know how we're doing!