See more of our Tattoos
A pro­fessional
and culture rich Japanese tattoo in Hollywood
The Martlet Tattoo is a crowd favorite tattoo shop in Hollywood. Not only are we centrally located, but we are also known and praised by all who receive our services. Our artists are talented and have extensive experience creating custom Japanese style tattoos.
Whenever we begin conceptualizing a piece, we make sure to keep you updated. Our goal is to create something that not only matches your request, but will also suit your personality and style. From classic tattoos to Japanese style art, we can do it all.
Our artists
specialize in Japanese style tattoos, and use the best methods. Our Japanese art ranges from fish and birds, to demons and dragons. We can create each of these pieces in full color or in black and gray. We also implement our own traditional, classic styles to give clients a wider range of options.
Japanese style tattoos are produced using the same tradition for several years. This has been adopted from the Japanese culture and is practiced by several artists throughout the world. According to the Japanese, each tattoo has a specific meaning and purpose. They are believed to be visual displays of societal status.
These tattoos can be both clandestine and open. If you want a tattoo that is rich in culture, history, and meaning, the Japanese style might be the right route for you. If you are interested in getting a Japanese style tattoo at our shop, feel free to
drop in or give us a call
. We will be happy to set up a consultation with you!
Japanese style tattoos:
Demons
Dragons
Fish
Birds
Women
Both color and black and gray
Body suites
Our own traditional, classic styles
Tigers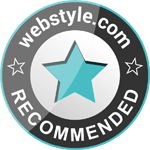 Click here to review us - Let us know how we're doing!