See more of our Tattoos
Black and grey tattoos
from professionals in Hollywood
The Martlet Tattoo in Hollywood is a professional tattoo shop that has been around for several years. Our tattoo artists have extensive knowledge and experience creating custom tattoos that match perfectly with each person's style. Don't just take our word for it! Our work speaks for itself.
We have a spectacular reputation that begins and ends with attention to detail and customer satisfaction. Our shop attracts clients from several different locations. After many years of being in the tattoo industry, our team has developed and perfected all the best methods of tattooing. From cleanliness to attention to detail, we promise to give you the best tattoo experience you've had thus far.
Black and gray tattoos is a style that uses only black ink in varying shades usually using a single needle. This style of tattooing is believed to have originated in the 1970s and 1980s in prisons, but was later made popular throughout several tattoo shops.
At our shop, we are able to create any kind of tattoo you have in mind, using these methods and colors.
If you are unsure of what you want, one of our artists can help create something just for you. If you are interested in getting a black and gray tattoo with one of our artists, feel free to drop in or give us a call. We will be happy to set up a consultation with you!
Tattoos we can do in black & gray:
Portraits
Anything you can imagine
Everything we do can be translated into black and gray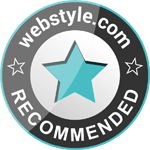 Click here to review us - Let us know how we're doing!